Back to community news
Western today presented a $10,000 cheque to TEAAM as part of our ongoing commitment to contributing to vibrant, heathy communities.
TEAAM (Technical Evacuation Advanced Aero Medical) is a not for profit society dedicated to providing leading edge medical care in remote, difficult to access locations through its membership-based program. The organization relies on donations to operate and recently opened its fourth base in Campbell River.
"As a large employer of forestry workers on central and northern Vancouver Island with a continual focus on a strong safety culture, we value these essential additional emergency services and know the importance to our workers," said Don Holmes, Western Forest Products' vice-president for timberlands. "We have been subscribers of this service in other areas and are pleased to see it come to Campbell River."
This contribution is an extension of Western's long-term commitment of investing in community needs in the areas where its employees live and work. Through Western's Community Enhancement Fund, the company provides support to local community events, organizations and initiatives. Western takes pride in its commitment to sustainable and stable communities in the areas in which it operates, including through community contributions, the purchase of local goods and services, local employment and taxes.
Photo (L to R): Sean Smyth, Campbell River City Councillor; Miles Randell, President TEAAM Aeromedical; Don Holmes, VP Timberlands, Western; Corinne Stavness, VP Corporate Affairs, Western.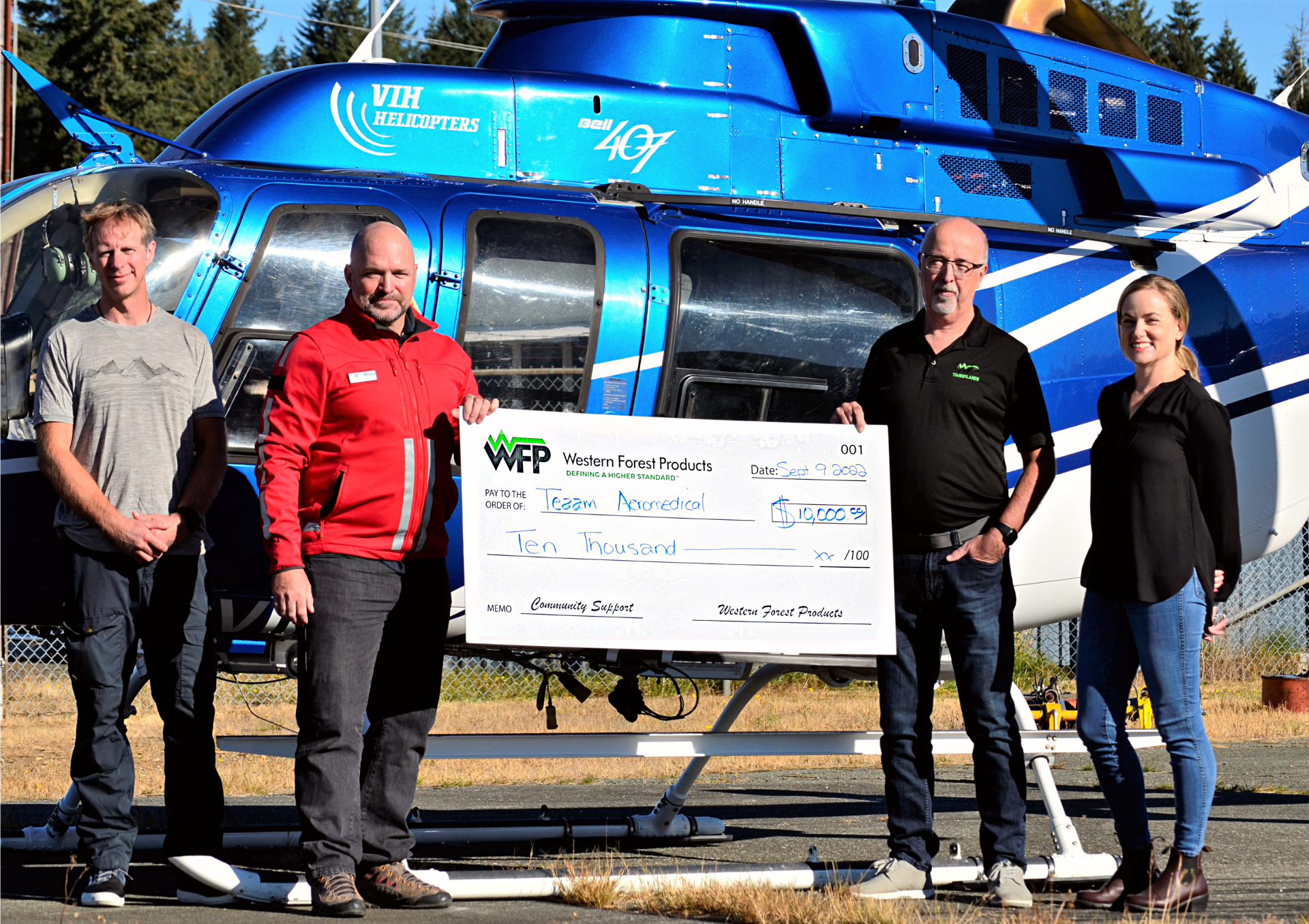 Return to Top