Back to community news
Students at the Emily Carr University of Art + Design (ECUAD) received a lesson in sustainable design thanks to a recent lumber donation from Western Forest Products. For their final project in year three of the Innovations in Wood Design Program, students were tested with a real-world design challenge. Their mission? To create a flexible camping structure that provides seating, storage and shelter in the great outdoors, while minimizing the environmental impact.
Hemlock from Western's Value Added Division (VAD) made for the perfect lightweight base to the structures, which was complemented by Western larch components to make them operational. The impressive results will be moved to sites in Manning Park and Princeton in southern B.C. where visitors can experience the versatility, durability, and beauty of locally manufactured wood products.
"We are thrilled to have played a part in the development of these innovative and sustainable camping platforms that highlight the many benefits of working with locally-sourced wood products," said Martin Kincade, Product Optimization Director, who coordinated the donation with VAD's Leanne Wasden, Processing Administrator, and Davinder Sunnar, Tally Person and Chargehand.
Learning for Western, too: The hemlock donated for this project was thermally modified as part of Western's ongoing research and development with third parties to find innovative uses for hemlock. This heat-and-steam process naturally increases the wood's resistance to moisture, insects and decay. We are also evaluating the stiffness, strength and density of hemlock to gauge suitability for other value-added products, like glulam, cross-laminated timber, and machine stress rated lumber.
Photo: Students in the Wood Product Development & Marketing course at ECUAD present camping 'plat:forms' that used hemlock lumber from Western's Value Added Division that was thermally modified as a test product.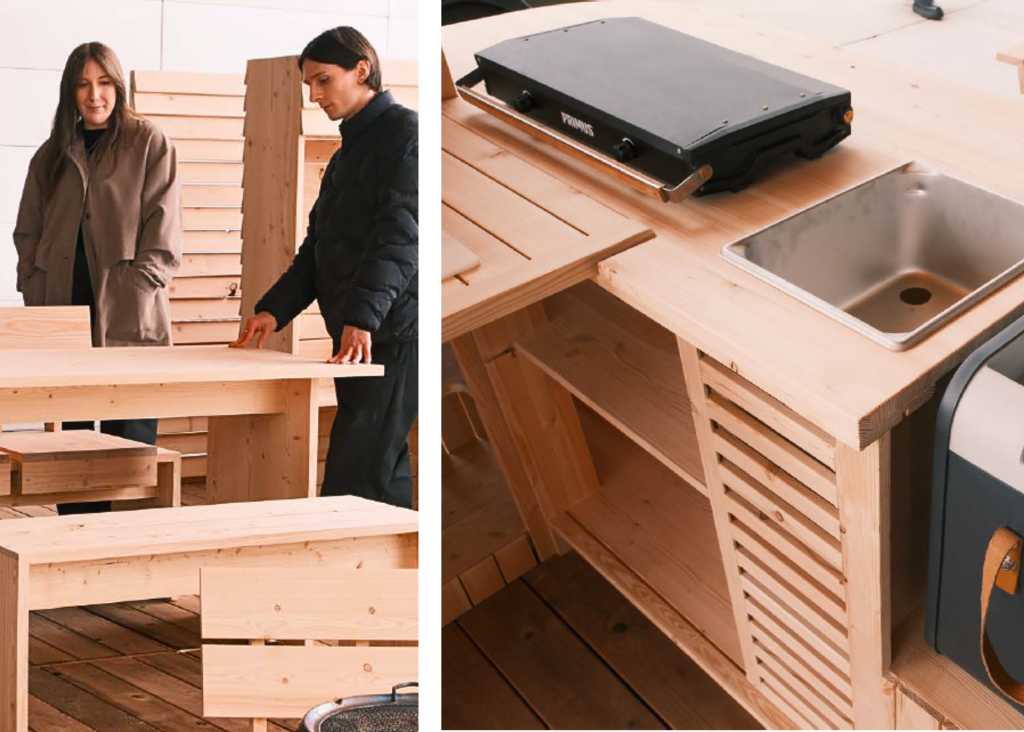 Return to Top